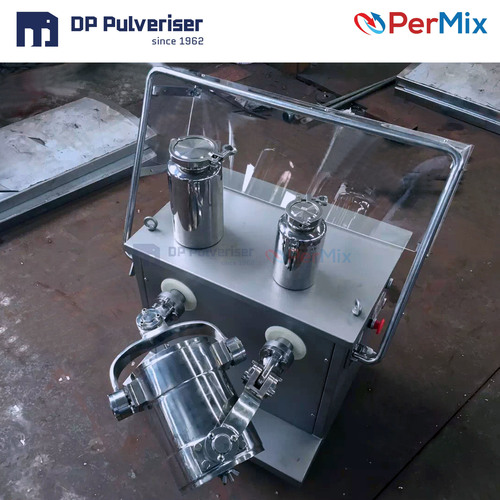 3D Mixer
Product Description
3D Mixer
For homogeneous mixing of powdery substances with variousspecific weights and particle sizes, the DP PerMix PTU series 3D Mixer isperfect. Also possible is the processing of dry-to-wet and wet-to-wet mixtures.Since the product is mixed in separate containers of variable sizes, themanufacturing process is hygienic and dust-free.
The "Gentle" mixing action of the mixer isexcellent for final products that are susceptible to the mixer's high shear andappear to split or decrease their particle size, or are highly abrasive.
Features
Excellent homogeneity of mixing with no dead points
Sizes from 5 to 300 lit. total volume
Interchangeable drums for small sizes less than PTU-50
Mixing in independent containers (on small models) offers nocontamination and emissions, no extra cleaning.
Complete discharge and easy cleaning
Safety cage to prevent human injury.
Time-saving, fast exchange of the container, due to simpleand fast mounting of the container.
Customization
We are able to offer our DP PTU Mixers with contact part tobe built in SS304, SS316/316L, Titanium, Duplex stainless steel, Hastelloy,etc. Standard of internal and external finish can be adapted to the customer'sneeds.
Contact Us
501, K.L. Accolade, 5th floor, Near R.K. hospital, Road No. 6, Santacruz (East), Mumbai, Maharashtra, 400055, India
Phone :+918037268376